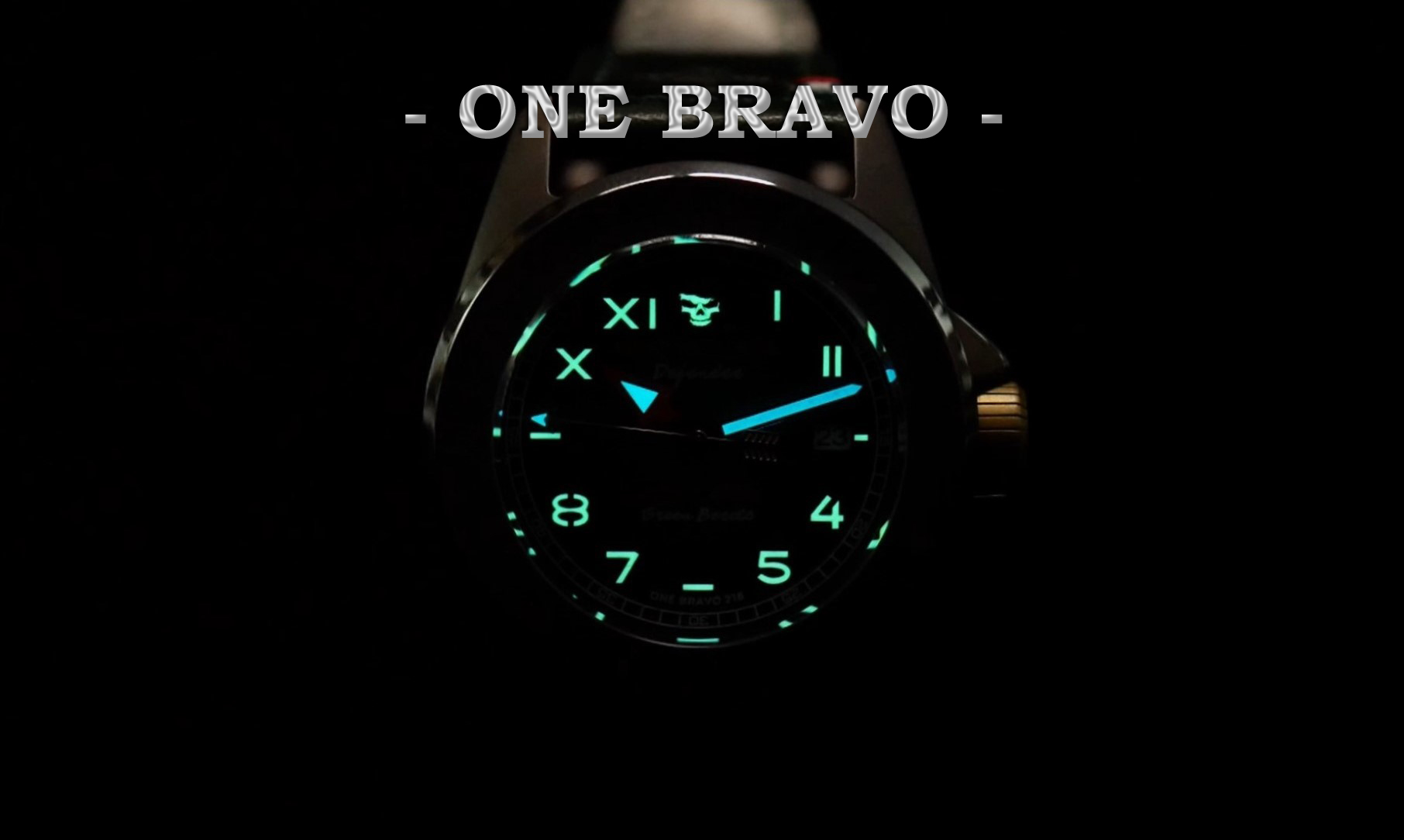 Defender Green Berets 🪖💀 Limited ⚔️One Bravo ⚔️ 216 member Bobwellson has made the newest addition to the Defender family of warriors in the cognomen Green Berets, the unofficial name of the United States Army Combat Unit. Open for reservation by advance booking All of these models are produced for just ⚔️ One Bravo limited edition, only 216 pieces, only real EPIC rarity can be obtained if counting according to the number of members according to the clan principle, "12 members equal 1Alpha " and " 18Alpha = 1 Bravo ", this model will be produced only 216 units.
⚔ ⭐⭐⭐ MEDAL OF HONOR ⭐⭐⭐ ⚔
" When in Justice Becomes LAW / Resistant Becomes DUTY "
If anyone has finished watching the Teaser and will see a surprise, a special edition made of brass will be included in One Bravo, not made separately and made very little, called Rare, heavier. special edition brass price It's $120 more expensive than the steel version. Every watch comes with a coin. of honor ⚔ If you order Steel, you will get steel coins and Special Brass will also get a Special Coin🪙 in brass as well.
Reservations will not be able to select numbers, it will be random only.

Watch details material
Case Steel316L / Special – Brass
Crown Brass / Special – Steel
Sapphite glass, thick beveled edge cut to the top
Buckle Depends on the case same material
Super Luminova 🇨🇭
Automatic machine Made in Japan 🇯🇵
The genuine leather strap from Italy 🇮🇹
The second forms the bow mark, unique to this model.
The case comes with mirror-edge polished
Various systems
Bezel rotates 120 clicks.
Screw down the crown
screw the Case back and show Movement
Water resistant to 100 meters, with the crown closed, suitable for diving.
Secure the strap with a screw rod, which can be replaced by a small flathead screwdriver. The buckle secures the strap with a spring bar.
An identification number is engraved on the case back and watch box.
Various sizes
Case diameter 44 mm excluding crown.
The case is 15 mm thick from the edge of the back glass to the front.
The case including the strap weighs 135 g.
Strap size 24 x 22 mm.
Leg spacing 24 mm
Buckle spacing 22 mm
Automatic Made in Japan machine 🇯🇵 There is a date system.
Key specifications: Up to 41+ hours of power reserve / BPH: 21600 Accuracy: -20~+40 sec per day / Hack-second or stop-second feature allows you to set the time precisely / 24 Jewels /Function: 3 Hands, Automatic and hand winding (With date function) / Diameter: 27.40 mm
Package
Hard-case vacuum box with coins and warranty card
Retail prices: 850 USD
Promotion Last 10 pieces 550 USD
Delivery
For all of these prices, we ship free to you by USPS First Class International.
If you want DHL needs to add a 100 USD shipping cost
If or want shipping by USPS international priority need to add 80 USD.
special message  

If you are employed in the U.S. Army Military Service, you will receive an additional 100 USD discount only if you promise to take a photo of you in military uniform with one of our watches upon receipt of it. You can request a discount code in Facebook page messages. Bobwellson world 

Can be used as a discount for bookings only.
Bobwellson Watch Co.